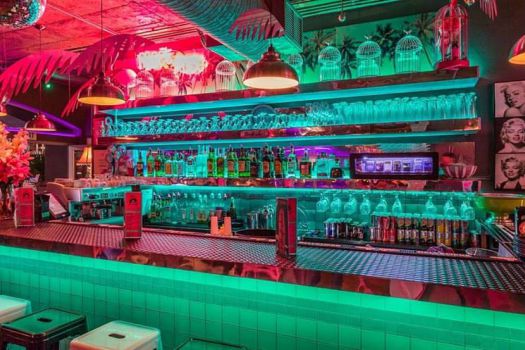 If Cape Town could have a capital entertainment point outside the many entertainment points it offers in parts of its city, Greenpoint, and Seapoint would have to be it. These two suburbs are not only sought after for how central they are in the city of Cape Town, but they are also notorious for their social scene, and often termed as the gay capital of Cape Town for the various social spots they have in the area. From beach activities, events, hotels, boutique shops and night clubs, Gay Cape Town is the place to be for a great queer experience.
The Gay Club Scene in Greenpoint
People like to call Greenpoint South Africa's Soho for its busy night life with a wide range of restaurants open early morning till late, and some bars which will take you from an evening to a morning. One of the coolest places to visit in the city for queers is Beefcakes which is known for the gourmet burger menu, and for offering a great night out experience. You can also expect a drag show with some of the city's favourite divas, or themed party events, where you and your friends can take part in the fun of the shows. You can also attend Zero21 if you are keen to know some gay artists.
The Gay Club Scene in Seapoint
Seapoint, much like Greenpoint is known for its nightlife which you can also kick off by visiting one of its restaurants for a delectable meal, and then hop on over to some adult fun. You can visit Barcode, which is a strictly gay place for men which also does themed dress codes depending on the evening. You can also visit Crew Bar which boast two dance floors, and though it is not as strict as Barcode, you can expect some cute waiters to serve you while dancing the night away.